Free Cybersecurity Tools
Protect your business from cyber threats with free cybersecurity tools from CybSafe. Build security awareness and mitigate human risk.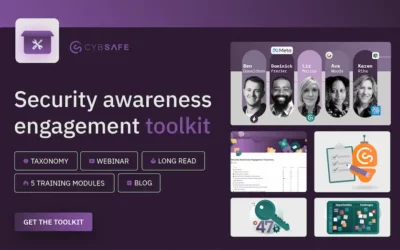 This year marks 20 years since the very first National Security Awareness Month (NCSAM). Cybersecurity's come a long way in that time…and yet, it's just getting started. Our security awareness engagement toolkit for NCSAM 2023 has everything you need to create a security awareness and engagement program that will bring cyber threats out in a cold sweat.
read more