Simulate phishing attacks that reveal your vulnerabilities
Figure out what's driving your people's behaviors, and how to help them avoid social engineering attacks.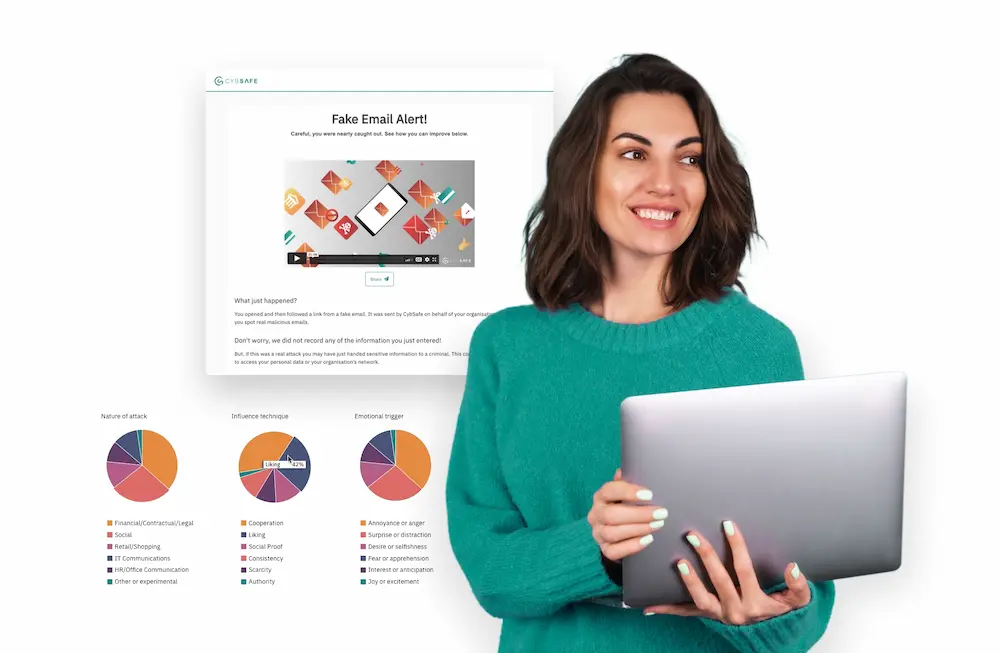 Dissect your social engineering risk
Phishing campaign simulation and USB baiting tests with a spotlight on behavior.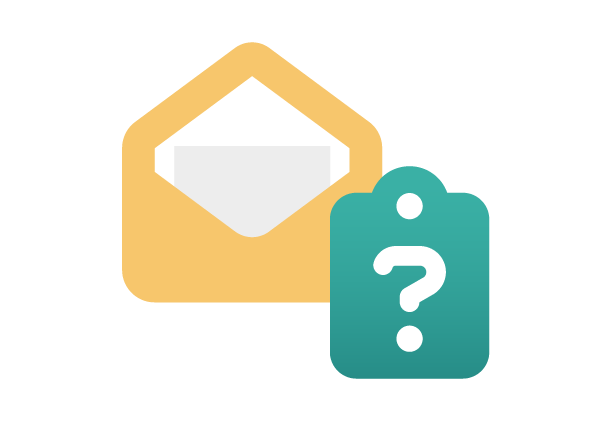 Simulate real-world phishing risk
with customizable phishing templates, and by running multiple campaigns, in parallel.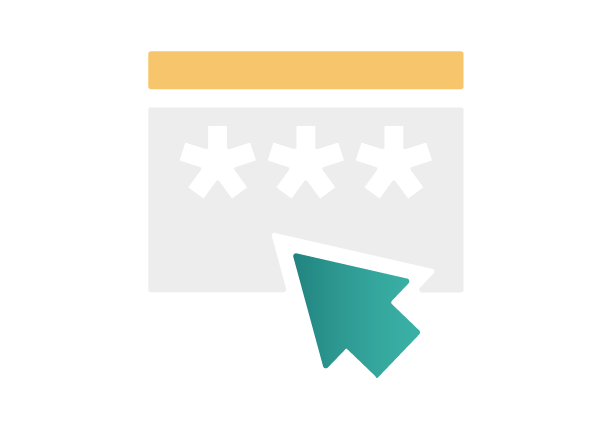 Be better than click rate and report rate data with open rate, engagement, and download data for different user groups and individuals.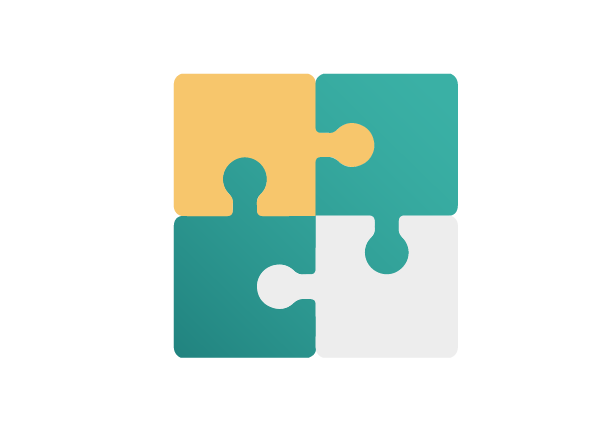 Understand what's behind every behavior with susceptibility insights that reveal why people are more prone to certain attacks.

Run phishing campaigns that reduce your risk
Phishing attacks are becoming more sophisticated. But phishing campaigns aren't. And most organizations are still running simulations that don't prepare their people for real threats.
At CybSafe, we understand the best way to prevent sophisticated social engineering attacks is to run continuous, intelligent campaigns—customized to your risks.
Run effective phishing campaigns with:
A simulation library with over 100, easy-to-launch, fully customizable phishing email templates you can filter by nature of attack, influence technique, and emotional trigger.
Instant user feedback so people know and understand what they got wrong—or right—moments after taking action.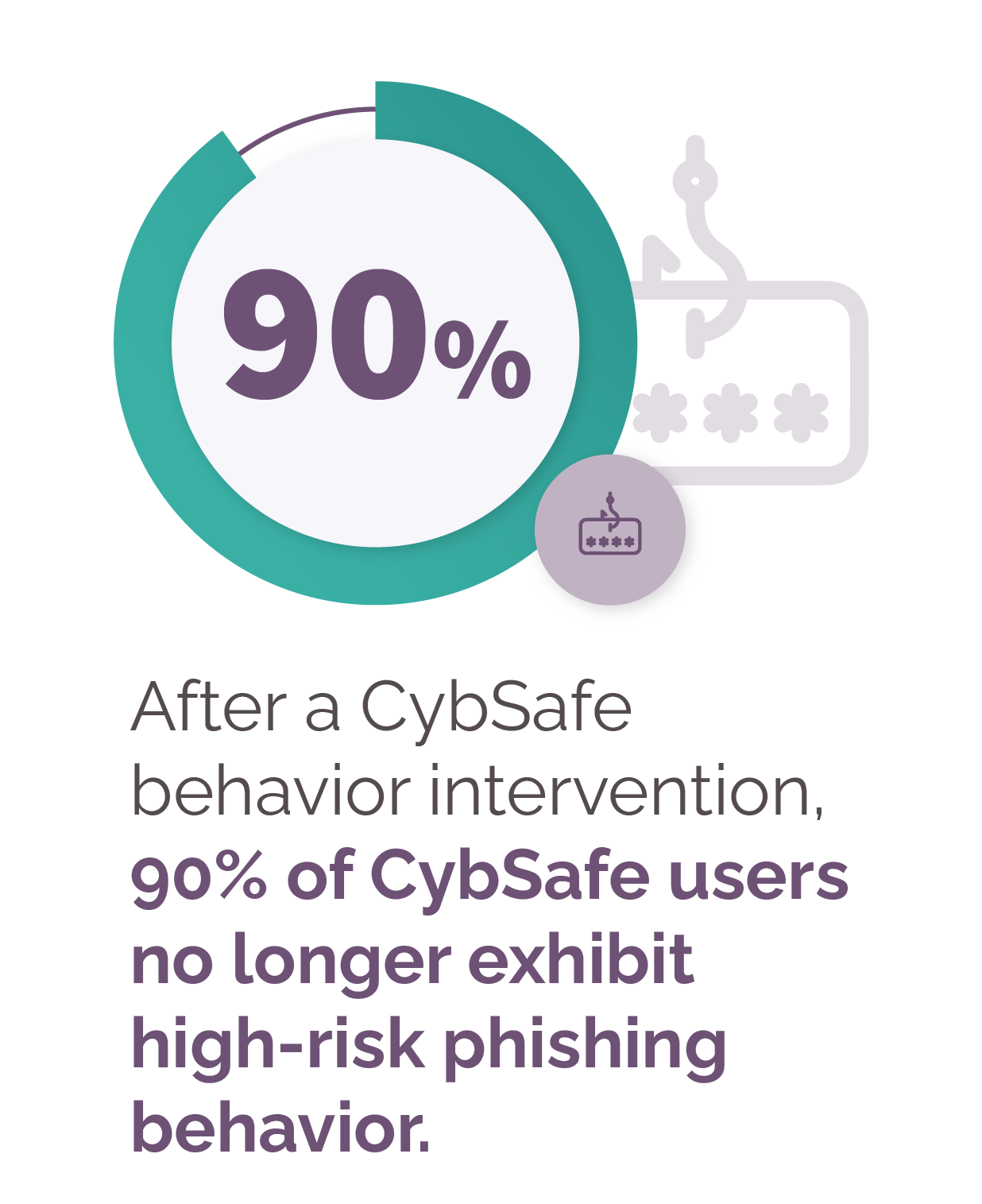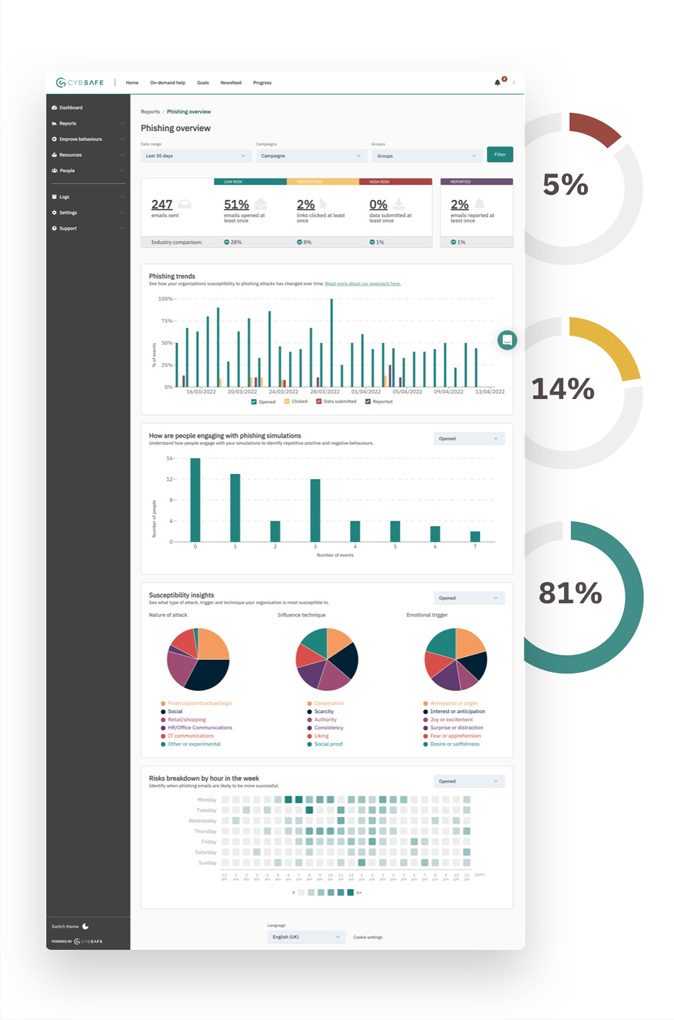 Measure the metrics that matter

Click rates and report rates only reveal how convincing, or alarming, a phishing email is. Not how your organization's human risk level is evolving. Because limited data leads to limited understanding.
CybSafe shows your social engineering risk for what it is, with meaningful data and metrics that are as easy-to-understand as they are visually-appealing.
Break down your social engineering risk with:
Advanced reporting to enrich your click rate and report rate data, for a deeper understanding of your organization's risk.
Segmentation options you can use to compare different campaigns, user groups, and individuals—and evaluate your organization's performance on an industry level.
Deliver targeted training & interventions
Done wrong, phishing simulations and phishing awareness training can cause more harm than good, damaging your relationship with your people, and increasing your risk level.
CybSafe helps you identify the areas people need the most help with—so you can tailor your security awareness training and interventions to better support them, and lower your risk.
Uncover what drives behaviors with:
Susceptibility insights that reveal the reasons people engage with certain social engineering attempts over others.
A risk breakdown pinpointing the exact days and times phishing attempts are more likely to be successful in your organization.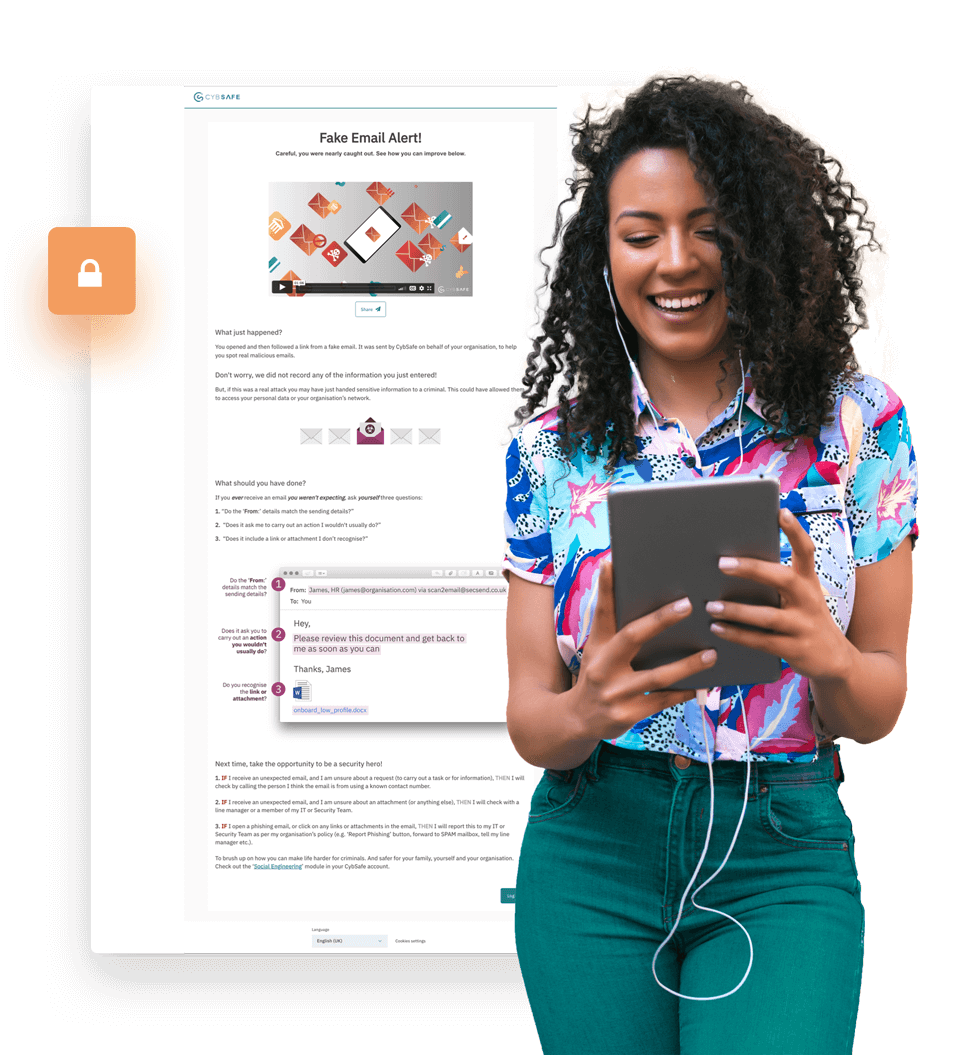 Attack your social engineering risk

While improving your organization's security culture.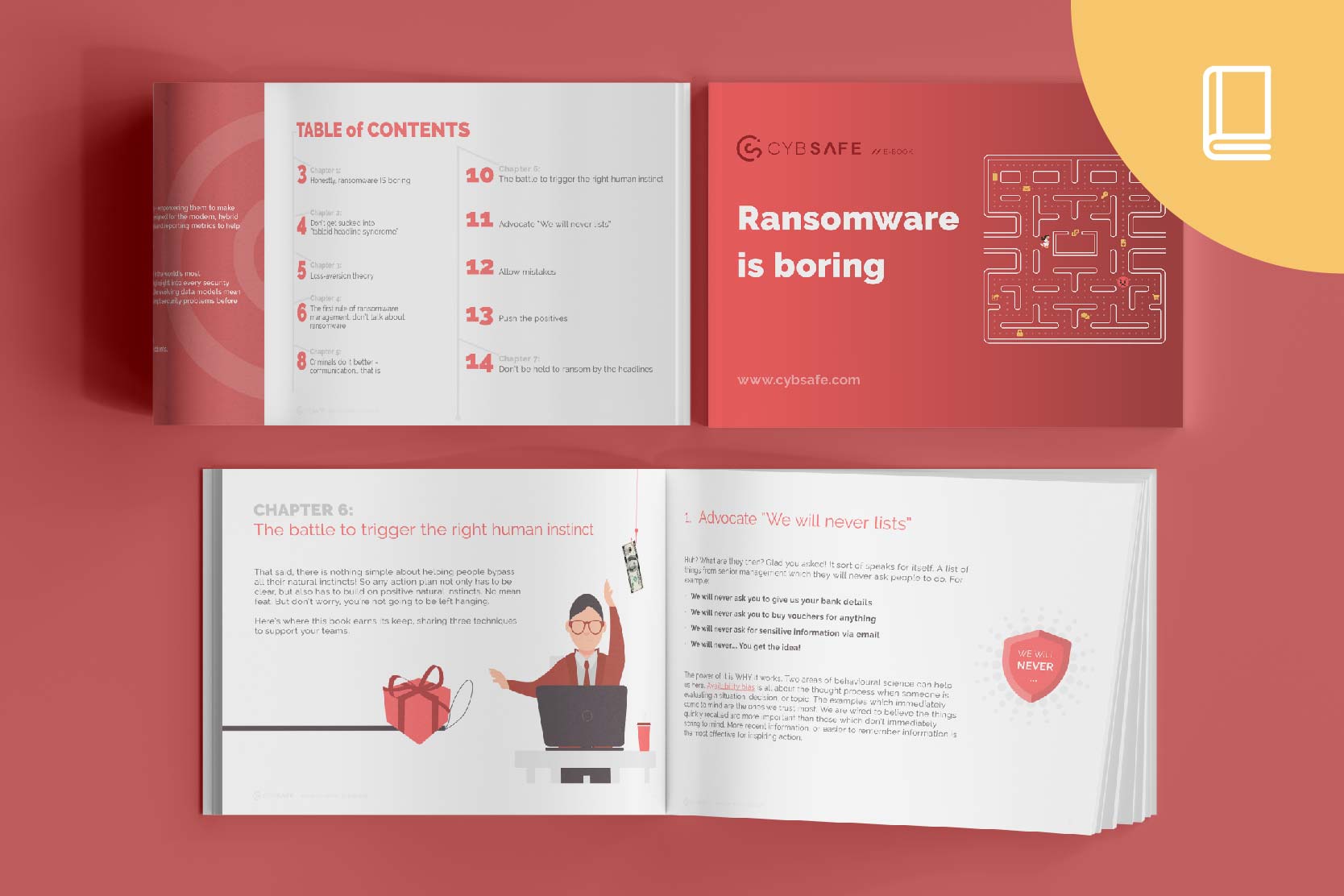 EBOOK
Ransomware is boring
What you – and your people – do need to understand about ransomware (and any malware!) is how to spot it, and stop it. And importantly, not to be afraid of it.If you are ready to ditch the fear and find an approach that works, this Ransomware is boring eBook is what you need!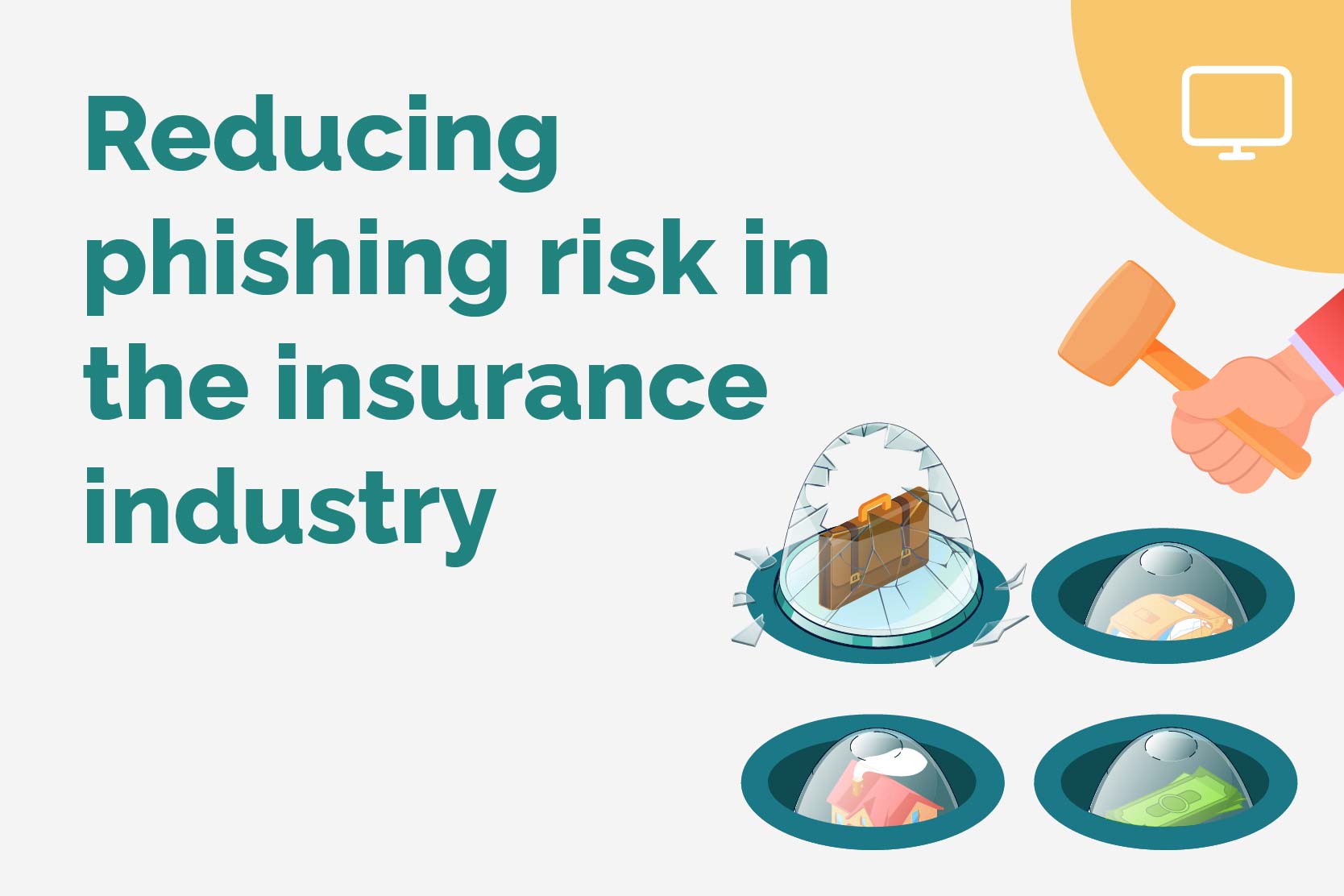 WEBINAR
Reducing phishing risk in the insurance industry
Your phishing simulations aren't working. We'll tell you why and how to fix them. Reduce your human cyber risk with this free webinar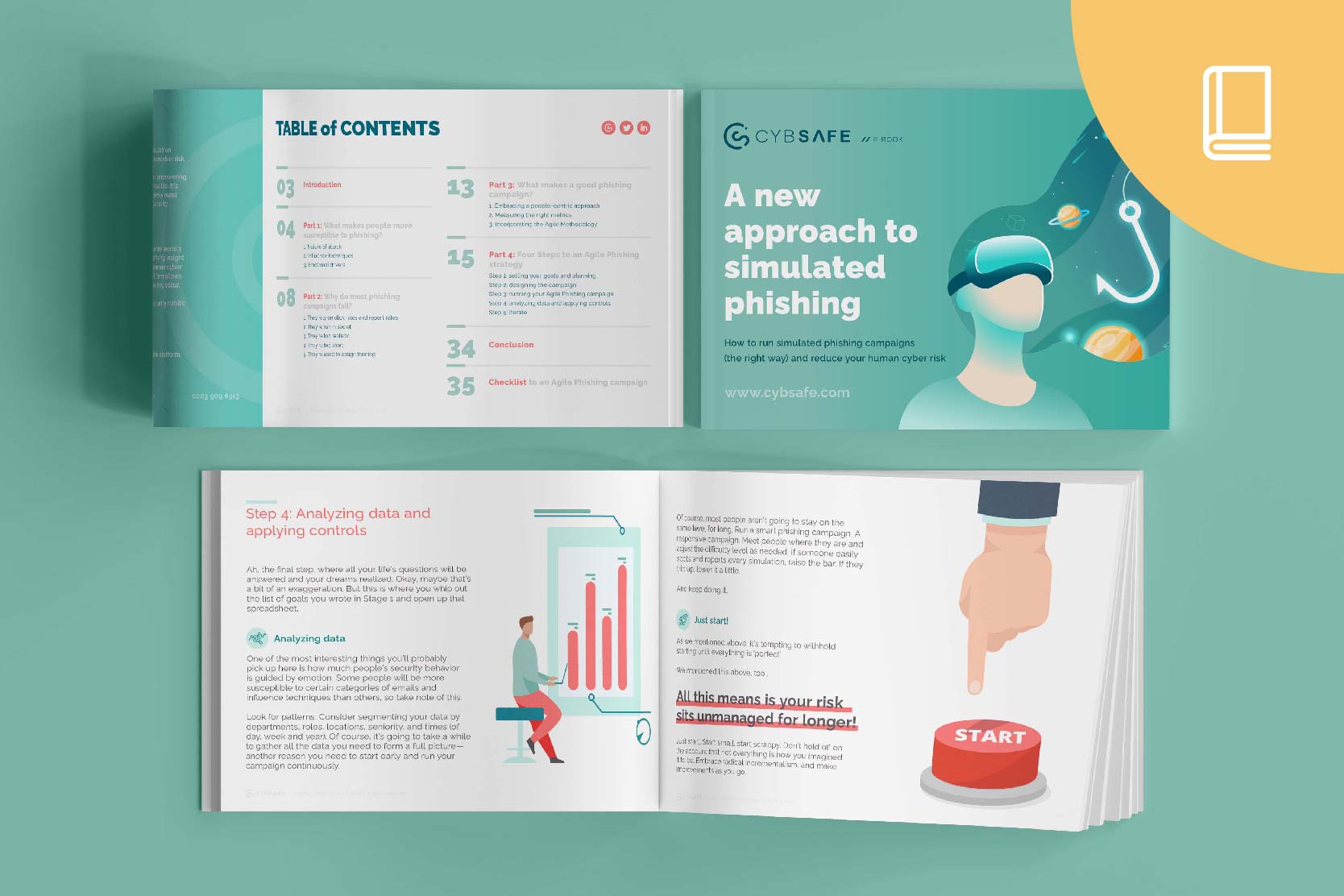 EBOOK
A new approach to simulated phishing
Anyone can be phished and simulated phishing is not enough to protect your people. Learn four steps to an effective Agile Phishing Strategy