Human Risk Management Platform
CybSafe is the #1 Human Risk Management Platform for security teams dedicated to reducing human cyber risk. The next-generation behavioral analytics platform is built to integrate seamlessly with the modern tech stack.
CybSafe enables companies of every size to leverage a wealth of scientific knowledge and expertise to gain a 360 view of their people's security behaviors. Security professionals around the world use CybSafe to measure risk, influence behaviors, and bolster their resilience.
The way we all use technology is changing, and our world is more
interconnected and digitally interdependent than ever. Cyber security has never been more important.
Yet despite the mantra "people, process and technology," the truth is most people pay lip service to the people part. Many organizations bombard their people with ineffective, tick-box security awareness training and messaging, funny videos and phishing simulations. They're then surprised when there's no change in security behaviors and data breaches continue to occur.
It needs to stop.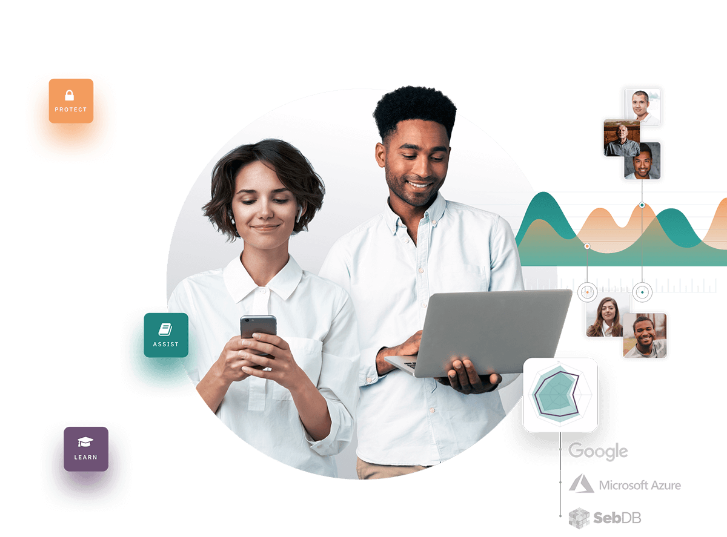 We're here to shake up the traditional approach to security awareness. It simply doesn't work. Computer-based training, e-learning, posters, phishing simulations and other tick-box learning may meet compliance, but they don't influence behaviors. Millions of people are falling victim to cyber crime, and their organizations, families and friends are suffering as a result.
 CybSafe is on a mission to change that.
We believe in an alternative to the security awareness of the past
We know what it takes to change behavior. And we understand which security behaviors impact specific security risks. At our core is the belief that you can influence people's behavior if you offer them the right support, and you have the data and capability to measure your results. We've brought together a team of former UK government cyber security specialists, behavioral scientists, data scientists and software engineers to design and develop exciting technology that does both.
Research Advisory Group
We strive to make sure that we are doing the best work possible. As such, we have a Research Advisory Group, comprising of leading cyber security experts, who provide independent high-level strategic advice and input into the development of the Research and Analysis activities conducted at CybSafe.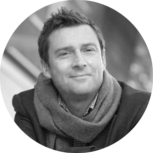 Prof. Adam Joinson
Prof. Adam Joinson conducts inter-disciplinary research on the interaction between human behaviour and technology, he is programme lead for the national Centre for Research and Evidence on Security Threats, as well as, running funded projects on individual susceptibility to malevolent influence techniques (e.g. phishing), communication accommodation, and behaviour change and technology.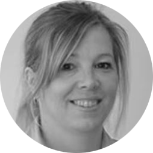 Prof. Lynne Coventry
Prof. Lynne Coventry is the Director of PaCT (Psychology and Communication Technology) at Northumbria University. She is an applied researcher who is keen to explore new ways of integrating psychology into design and technology development processes.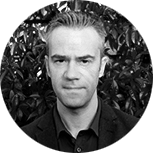 Prof. Shane Johnson
Prof. Shane Johnson is the Director of the Dawes Centre for Future Crime at UCL. He has worked within the fields of criminology and forensic psychology for two decades, and his research has explored how methods from other disciplines can inform understanding of crime and security issues.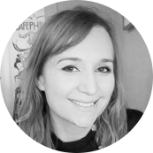 Dr. Emily Collins
Dr. Emily Collins is a behavioural scientist in the Applied Digital Behaviour Lab at the University of Bath. With a background in Psychology and Human Computer Interaction, Emily specialises in cross-disciplinary research focusing on how technology can support and benefit users, especially in relation to cyber security behaviours.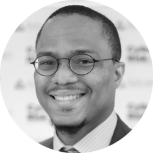 Dr. Jason Nurse
Dr. Jason Nurse is an Asst. Professor in Cyber Security at the University of Kent. He is also a Visiting Academic at the University of Oxford and a Visiting Fellow in Defence and Security at Cranfield University. His research investigates the human and psychological aspects of cyber security, privacy and trust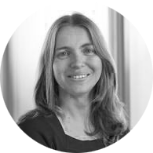 Dr. Emma Williams
Dr. Emma Williams is a Chartered Scientist, Chartered Psychologist and Associate Fellow of the British Psychological Society. She has particular expertise in the area of online behaviour and human aspects of cyber security and cyber crime, using a range of research methods to investigate these areas.
And we're obsessed with scientific evidence. So we use behavioral science research, data and reporting metrics to help you understand what actions actually reduce your human cyber risk—and what areas to focus on next.
Remember, we believe everyone deserves to live in a safe, secure digital world. No ifs, ands or buts.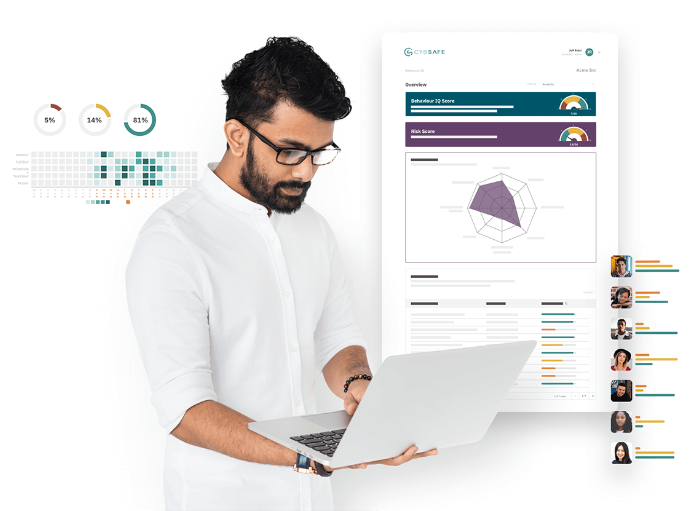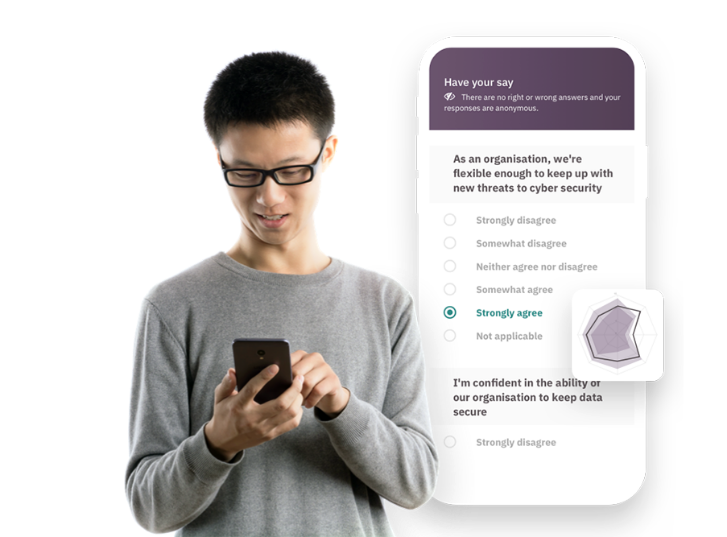 We're building the behavioral security technology of the future together
We're building a community of changemakers determined to make security work for everyone.
CybSafe gets people engaged in security. It empowers them to make smarter security decisions and build better habits. It also provides security behavior, culture and risk reporting metrics that allow you to pre-empt security problems.
We won't rest until we've helped generate the change our digital societies need. We're excited to do this with you.
Join us and let's make a difference together

Positive Security: Inspiring Behavioral Change at Workplace
Finalists announced for Security Excellence Awards 2021
Cybersecurity Awareness Month: Employees are ready to 'do their part', but hampered by lack of education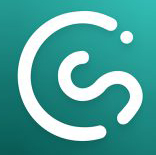 CybSafe launches SebDB 2.0 to help organizations measure and change security behaviors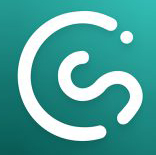 CybSafe's new behavioral risk platform challenges the security awareness and training status quo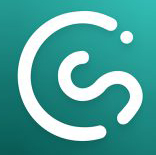 CybSafe raises $28M Series B funding round as it eyes up global leadership
We are CybSafe. A British cyber security and data analytics company. We make it easy to manage human cyber risk.
Our software gets people engaged in security. It empowers them to make the best everyday-security decisions possible.
Join our events
Learn more and register for upcoming events.

The IMPACT 2023 conference
We're bringing you Impact 2023! Impact  is all about the latest academic research on the human aspect of cyber security. World leading-academic experts will discuss the latest research implications for policy and practice.
Want to help us make the digital world a safer place
for everyone?
CybSafe is hiring! Learn more about open positions and the benefits of working with us!